Pistris
Dreamt up in a garage in collaboration with 1016 Industries and brought to reality on the streets of Miami. SWAE presents, Pistris.
.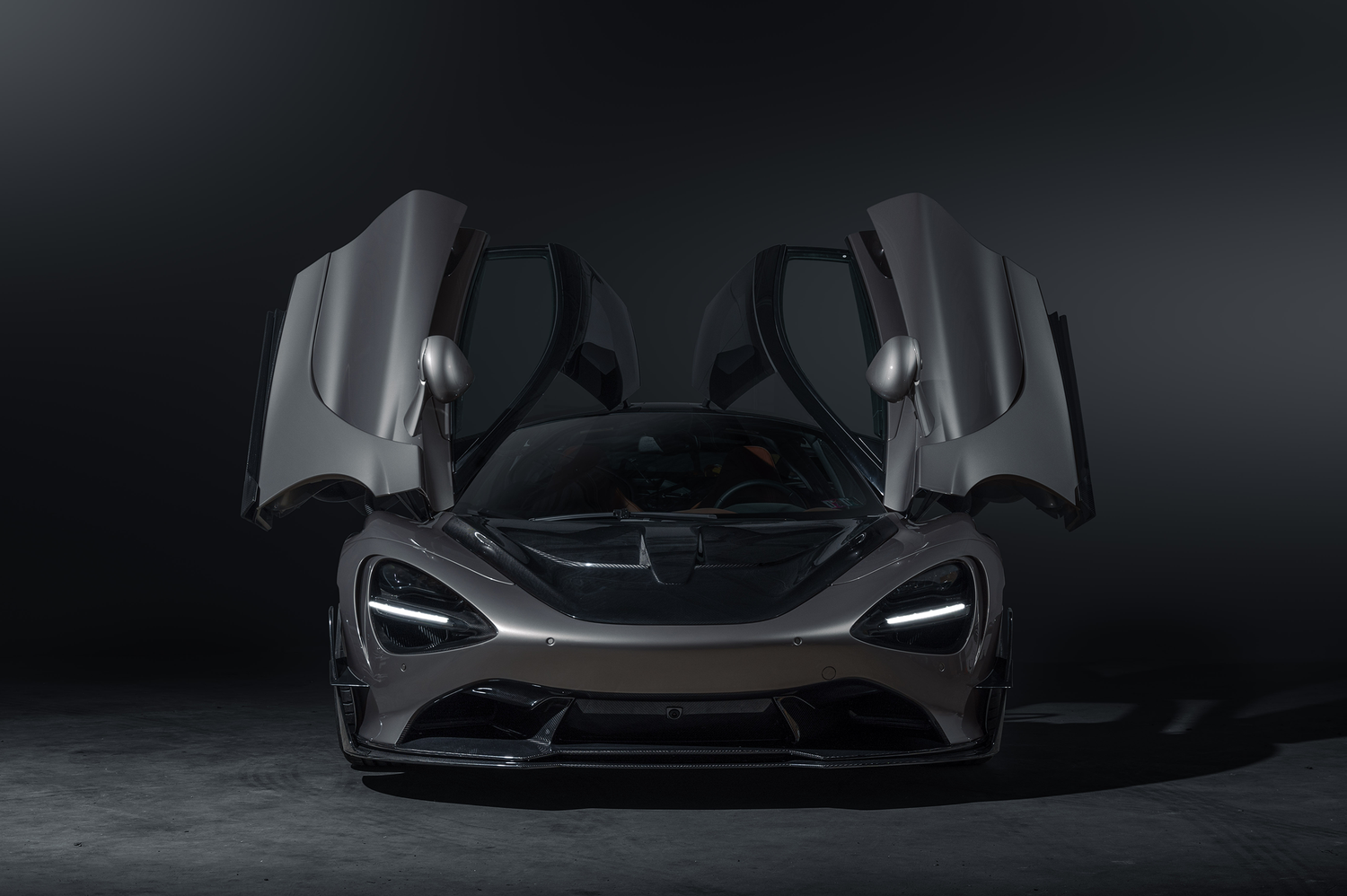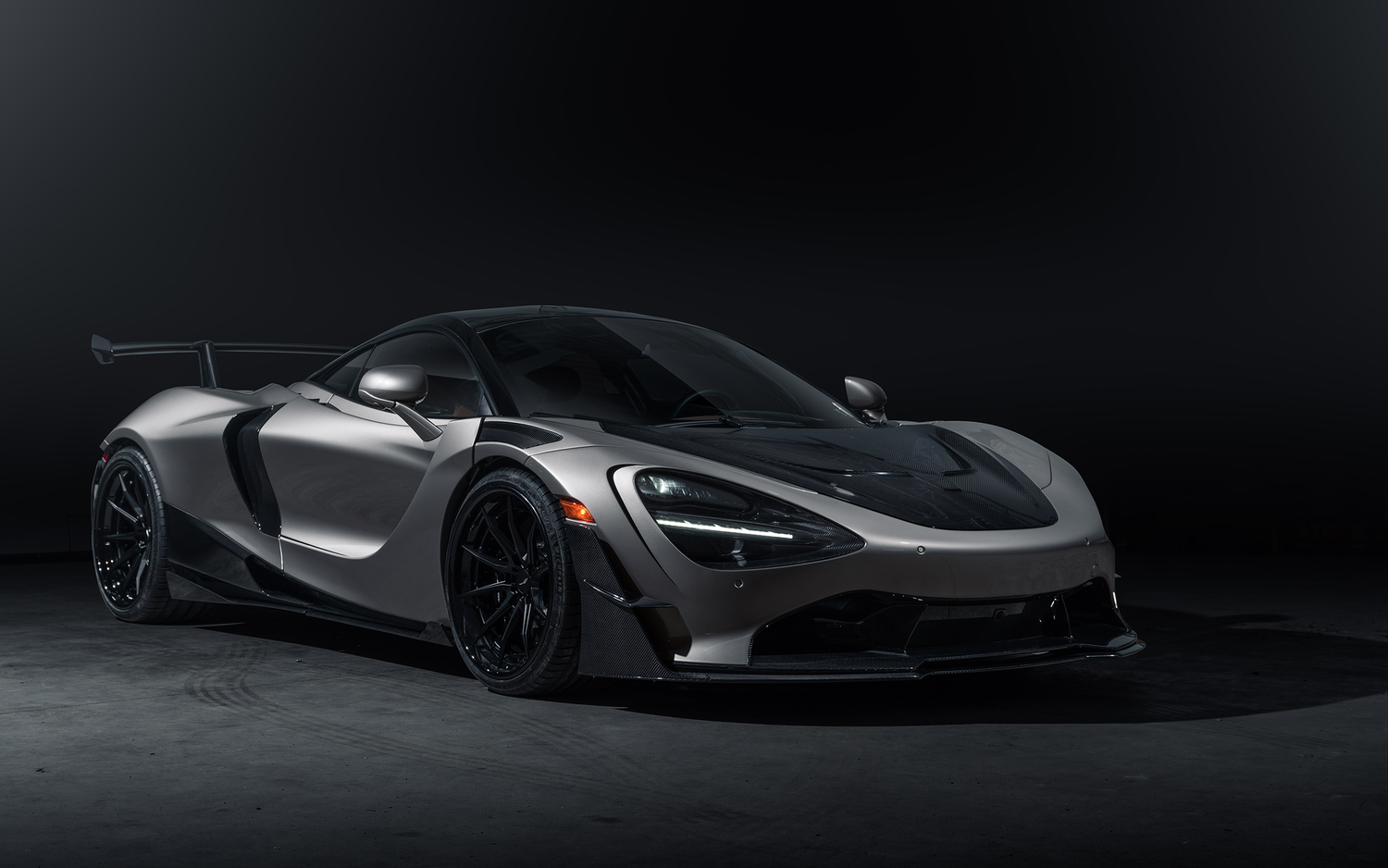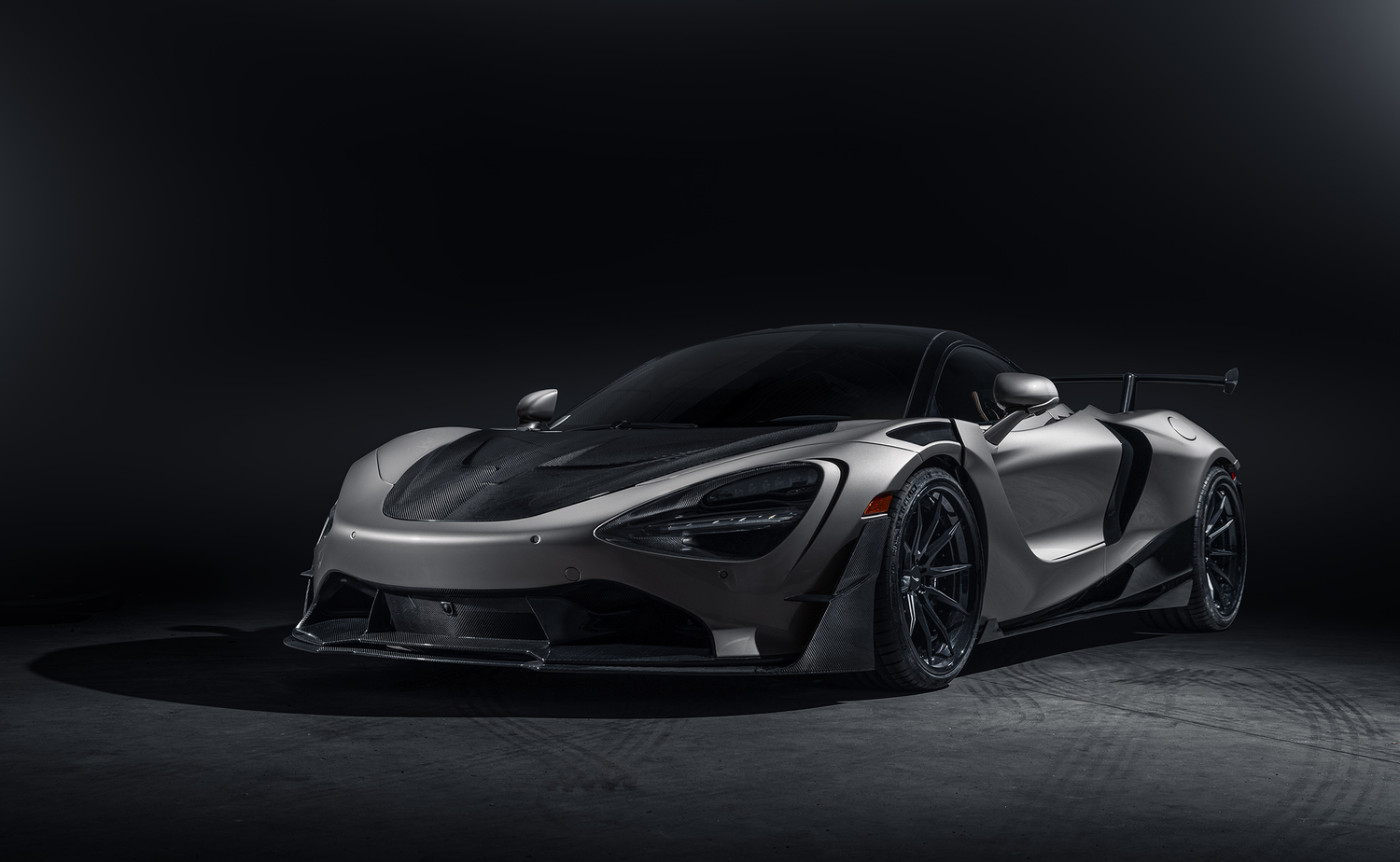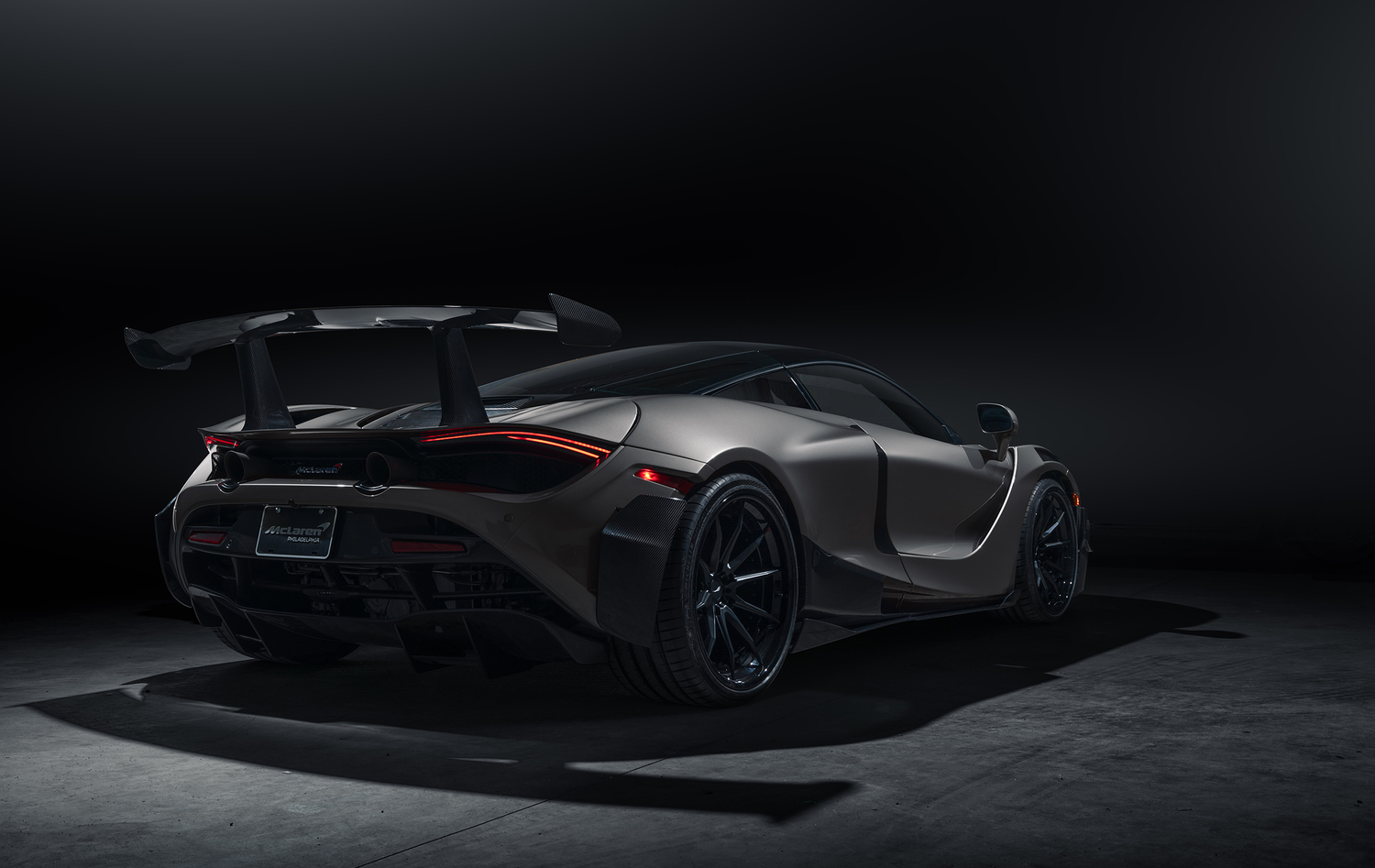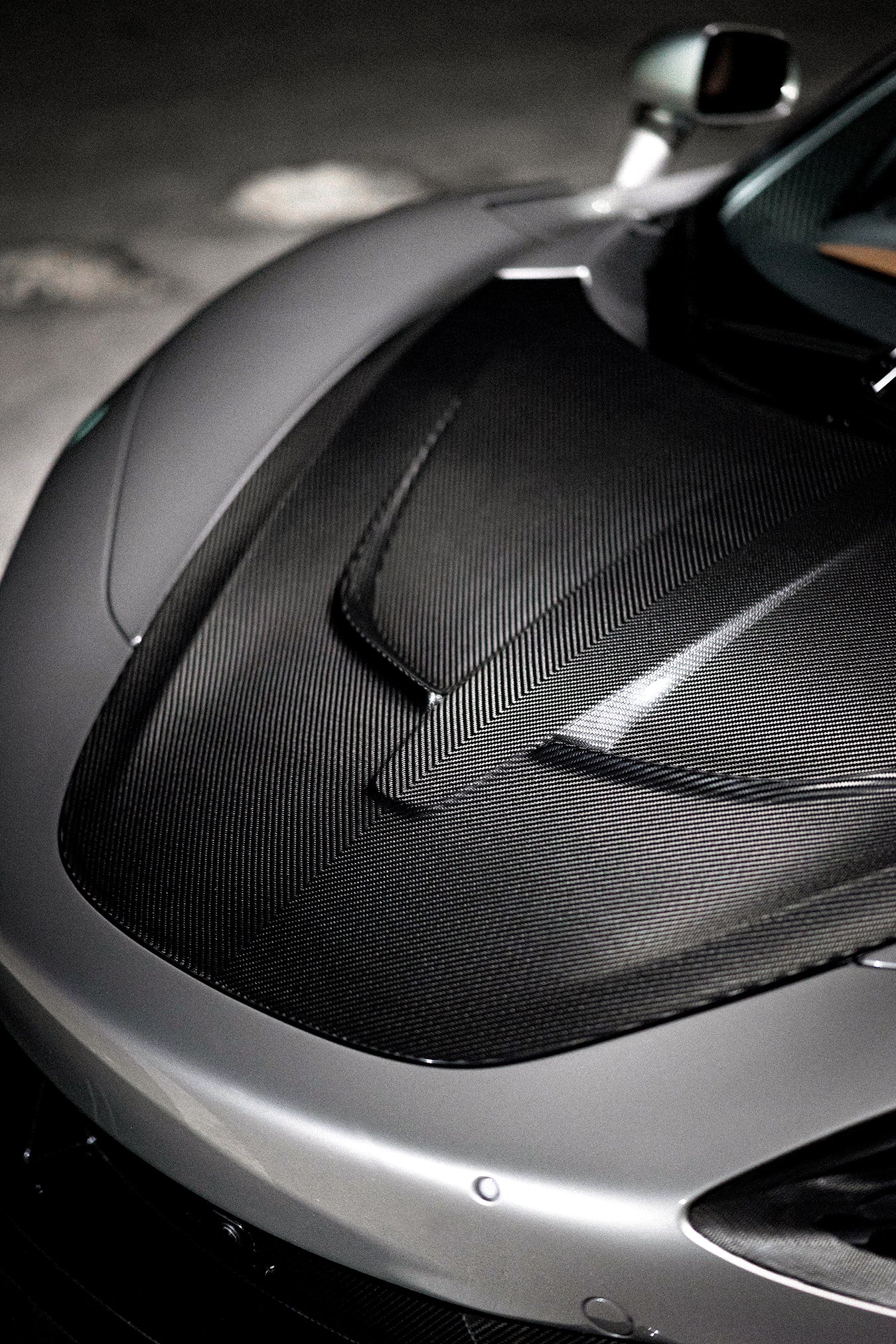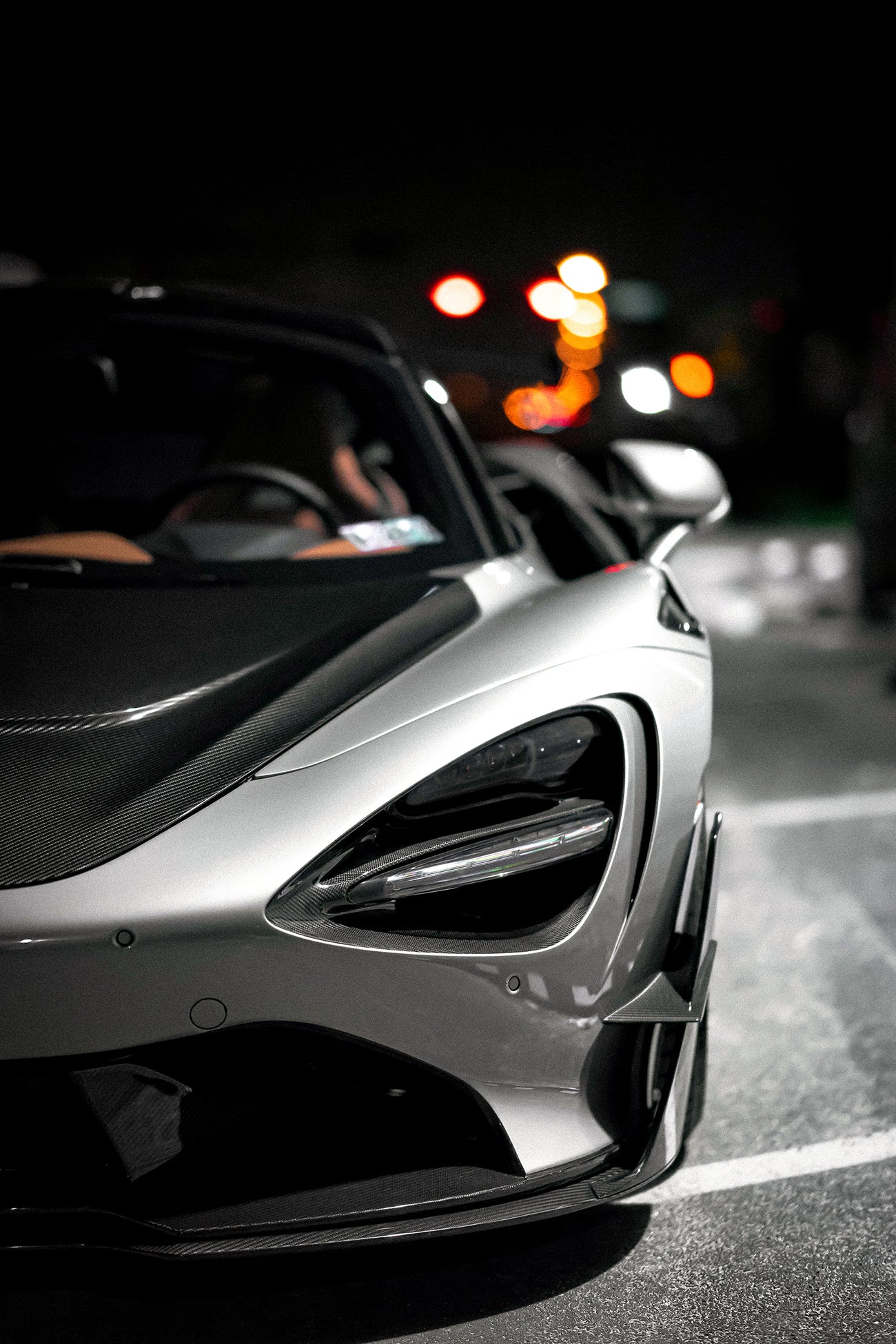 It Starts With a Dream.
It starts with a dream. Deep in the recesses of our imagination and born out of hope, we cultivate a vision, grasping at bringing into the world the things we want to see. A nag in the back of your mind transforms into a booming obsession. A realization that our passions can be reflected in the world around us if we're willing to take a chance.

The world today isn't conducive to the dreamer. We traded our passions for side hustles. We are advised to abandon the challenging path and stick to the easy road. "Why even try?" creeps into our minds far too often.

This car, and this entire company, were born to challenge that very concept. To prove that we, as individuals, are more than a means to an end. Our existence is more than 280 characters plastered across a screen and an endlessly scrolling reel of images and short videos. We dare to dream differently. This car started that pursuit, the vehicle to chase dreams at any cost.

We began a hunt for partners in the industry that would put us in gear to achieve our automotive dreams. We needed to find the game changers, the shakers, and the movers. When told our aspiring idea would be more excited than critical.

Partners in Shine.
Chance. Luck. Fate. Whatever you want to call it. We made a cold call to 1016 Industries in January 2020. By a stroke of luck, Peter Northrop himself happened to pick up the phone. Peter had participated in the goldRush rally the year prior, which had him speeding through our remote section of Montana not long before.

By coincidence, Peter was looking to partner with someone from our region. So Peter brought us in on a project he had been cooking up for nearly a decade. An idea for a McLaren 720s unlike any other. A far-fetched dream, just needing the necessary fuel to get going. An inspirational catalyst was looking for a spark.

From this relationship was born a twin endeavor. In the following months, we spent hours in a shop outside of Detroit, putting in the sweat equity on what would become our twin of the vision twin project. Long hours were spent in unfamiliar settings cooking up that dream we had obsessed over months prior.

"We joke about identifying bucket-list items and fulfilling them. The McLaren is a proof of concept."- Trevin Hermosillo, Co-founder of SWAE.

The Pistris McLaren720S is as much an aesthetic beauty as it is an engineering wonder. One of two custom-built in collaboration with 1016 Industries, the vehicle is at the peak of class in both performance and awe-inspiring aesthetics. The first episode in luxury supercars for SWAE, this outstanding machine, is a proof of concept that when challenging partners in collaboration, there is no limit to what we can achieve. Abound with unique features - this car appeals to those willing to risk it all in pursuit of their dreams.

Black and Silver Weave
Twisting and turning like mountain highways, the Ouroboros Tee is a SWAE classic designed with dreamers in mind. Constructed with 6 oz. ELS (Extra Long Staple) American Grown SUPIMA® Cotton. A seven-color back print with reflective shimmer, sleeve print, and subtle chest hit make a statement in silence.

Rich with cryptic and historical meaning, the ouroboros symbolizes rebirth, immortality, eternity, protection, self-reliance, unity, and nature's cycles. It's an ancient circular symbol, dating back to 5000 BC, which depicts a snake or dragon eating its tail. Archaeologists discovered the oldest known example of an ouroboros on a jar that is possibly 7,000 years old. It belonged to the neolithic Yangshao People, who lived along the Yellow River in what is now eastern China.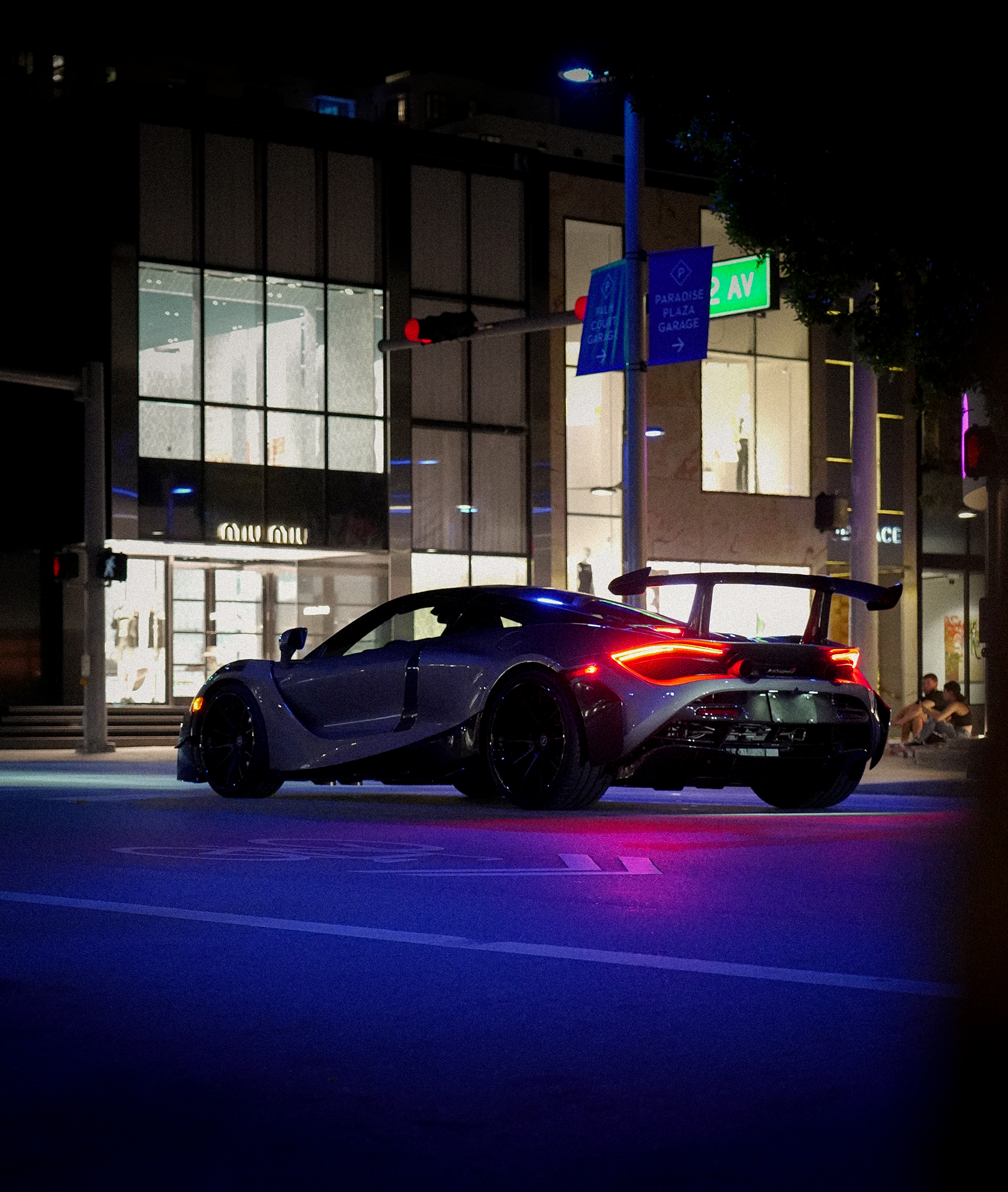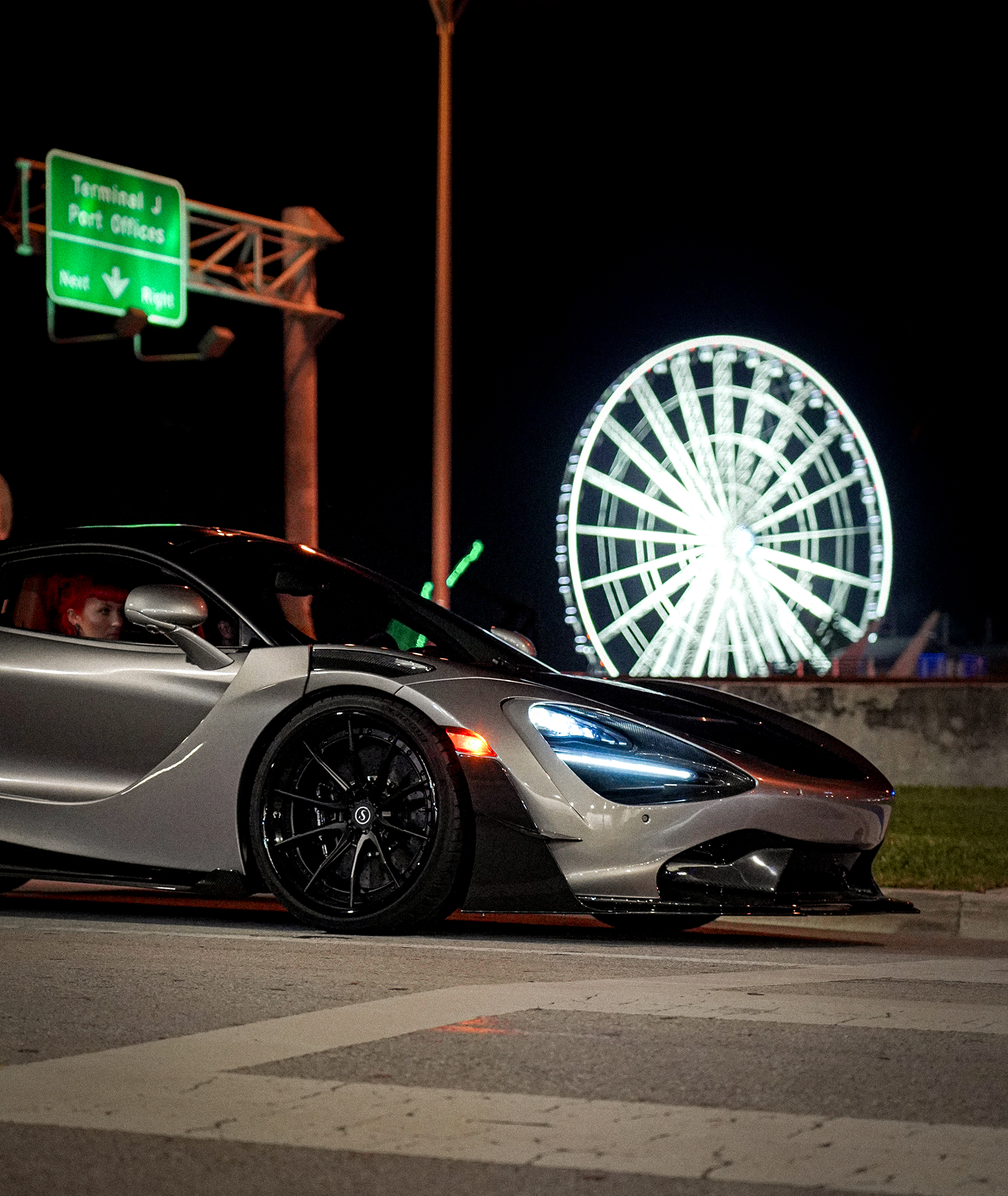 Welcome to Miami.
On a beautiful March night just off Miami Beach, SWAE and Pistris introduced themselves to the world. A city brimming with life, where supercars are heard racing 24/7. The smell of the ocean is prevalent wherever you are, with backdrops as beautiful as the people. Inside Prestige Auto Imports pop-up art gallery, guests snapped pictures of the iconic Shelby Mustang GT500 as seen in the film Gone in 60 Seconds. In addition to the White Lamborghini Countach featured in The Wolf of Wall Street. Art provided by David Rosen galleries adorned the walls. Sculptures throughout with hood scoops fixed the walls - the venue was set.

Attendees rubbed elbows with some of Miami's most prominent members in the automotive space and beyond for this private showing. Anticipation built as models filed in the door to take a picture with the newest unveiling from 1016 Industries and a curiosity about what role SWAE would play. Just when the second round of drinks began, murmurs in the crowd stirred. News of the arrival passed through the crowd like wildfire. The truck had arrived, and its cargo was a vision.

Brought into the gallery during the height of the party, it perfectly demonstrated the capabilities of the Pistris' performance aspects. Engine blaring, exhaust rumbling, we rolled in the culmination of our efforts for the world to receive. Multiple automotive publications in attendance gravitated towards our team. The Instagram models, entrepreneurs, and photographers lined up to take pictures in front of the show's preeminent piece. The anxiety washed away as the champagne toasts began - Pistris had been a resounding success.

A Job Well Done.
The next day began, and with the unveiling behind us, we enjoyed the spoils of our labors. Overlooking the cyan blue ocean and SKYVIEWS Miami Ferris wheel glowing in the background, the gas pedal dropped to the floor, the speedometer flitting well into the triple digits. The maiden voyage was a 235-mile rally from Miami to Orlando, and we weren't holding anything back. Welcome to the show. Welcome to the pursuit.

A whirlwind of a week followed, featuring meetings with some of Miami's best and a few with Miami's finest. Photoshoots on the beach at sunset. Slowing traffic across three lanes to get the perfect shot. A few chats with some amicable police officers about permits for photography and the legality behind slowing traffic lanes. We met some prominent names in car culture and formed new relationships in the space we set out to navigate.

Seeing, exploring, and immersing ourselves in a dream we had been actively seeking out months earlier was our reward for challenges overcome. The car presented mechanical challenges that needed addressing - logistical challenges of getting Pistris from Detroit to Miami and back to the Motor City again. A few of our photoshoots were moved due to local restrictions or beachgoers. Luckily for us, the people of Miami were happy to heed our request to get the perfect shot, as long as they could snag a picture in front of the heart-stopping machinery. The Magic City and her people couldn't have been more accommodating, and we couldn't have felt more alive. This is what it's about. These moments. The achievements. The dreams.

On the plane ride home, we couldn't help but reflect that our first foray into this world had culminated in a dream realized. We were speeding down the first few hundred miles on the road to our dreams through collaboration and hard work. From a small idea deep in the Rocky Mountains of Montana to the freeways of southern Florida, the Pistris McLaren 720S is the first step in that long climb to realize dreams, at any cost.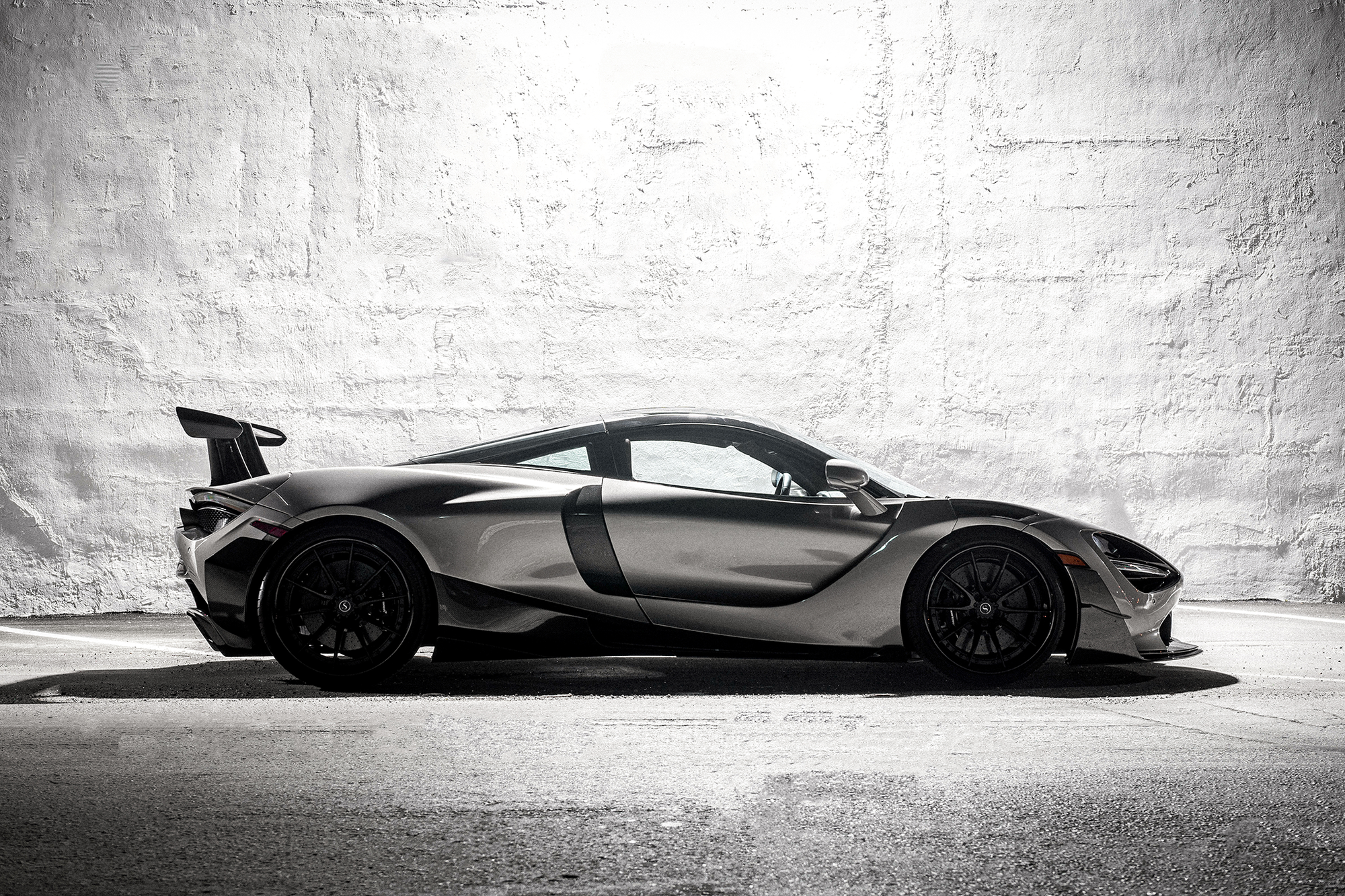 Curves of Deady Origin.

The McLaren 720S's original design was by McLaren Automotives' Robert Melville. The 720S's body composition is built to exemplify a Great White shark. Pistris garnered her name from this as the latin word for sea monster. In addition, Pistris boasts the first-ever 3-D printed titanium wing supports mounted to the car, a one-of-a-kind fin that would make Melville proud.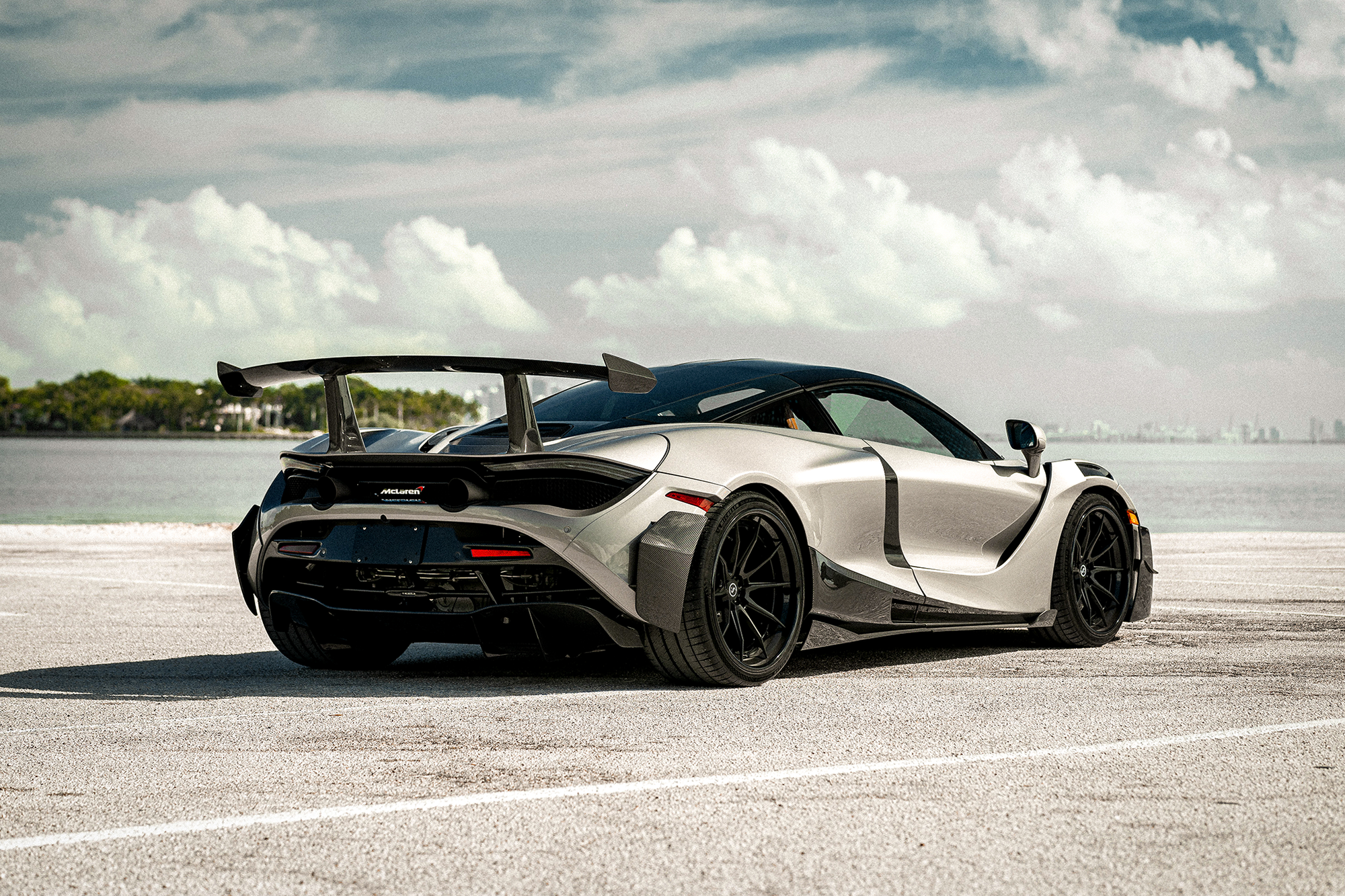 A Roar To Remember.

Equipped with a VF tune to the twin-turbocharged 4.0-liter V8 engine, the stock 698 whp is increased to a breathtaking 885 whp. In addition to another 115 ft/lbs torque. Unsuspecting patrons have even taken to hitting the floor hearing this engine boom.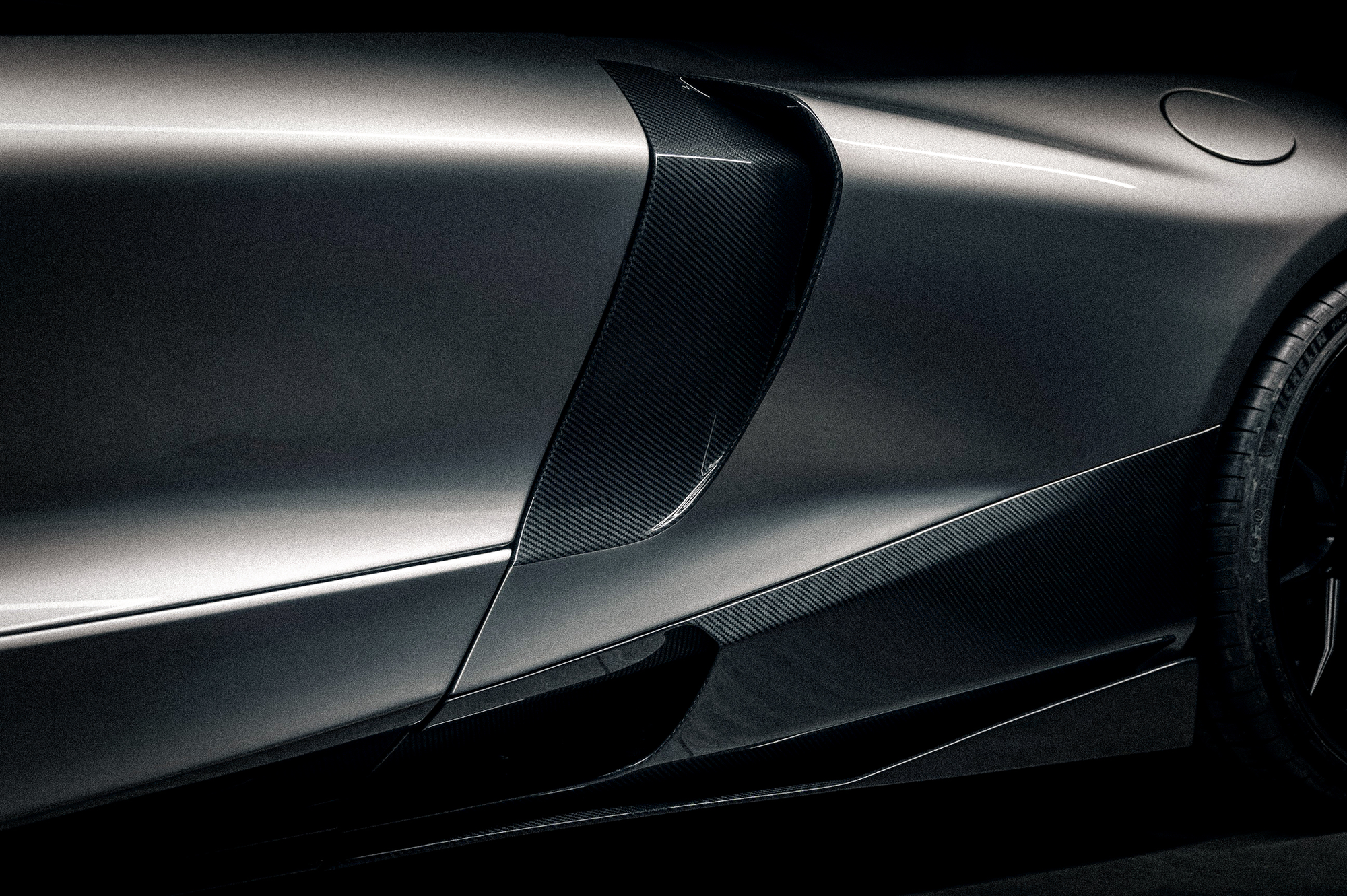 Woven Into Our Very Being.
This iconic vehicle's principal identifying feature is the carbon fiber weave set in its panels. A staple of SWAE, as most of our fleet and projects are outfitted with carbon fiber. Carbon is in our blood here at SWAE. Sheets of raw fiber rolls also adorn the walls of our shop. The carbon sits just below Pistris' silver paint job as if scales of a futuristic beast, unmistakably powerful.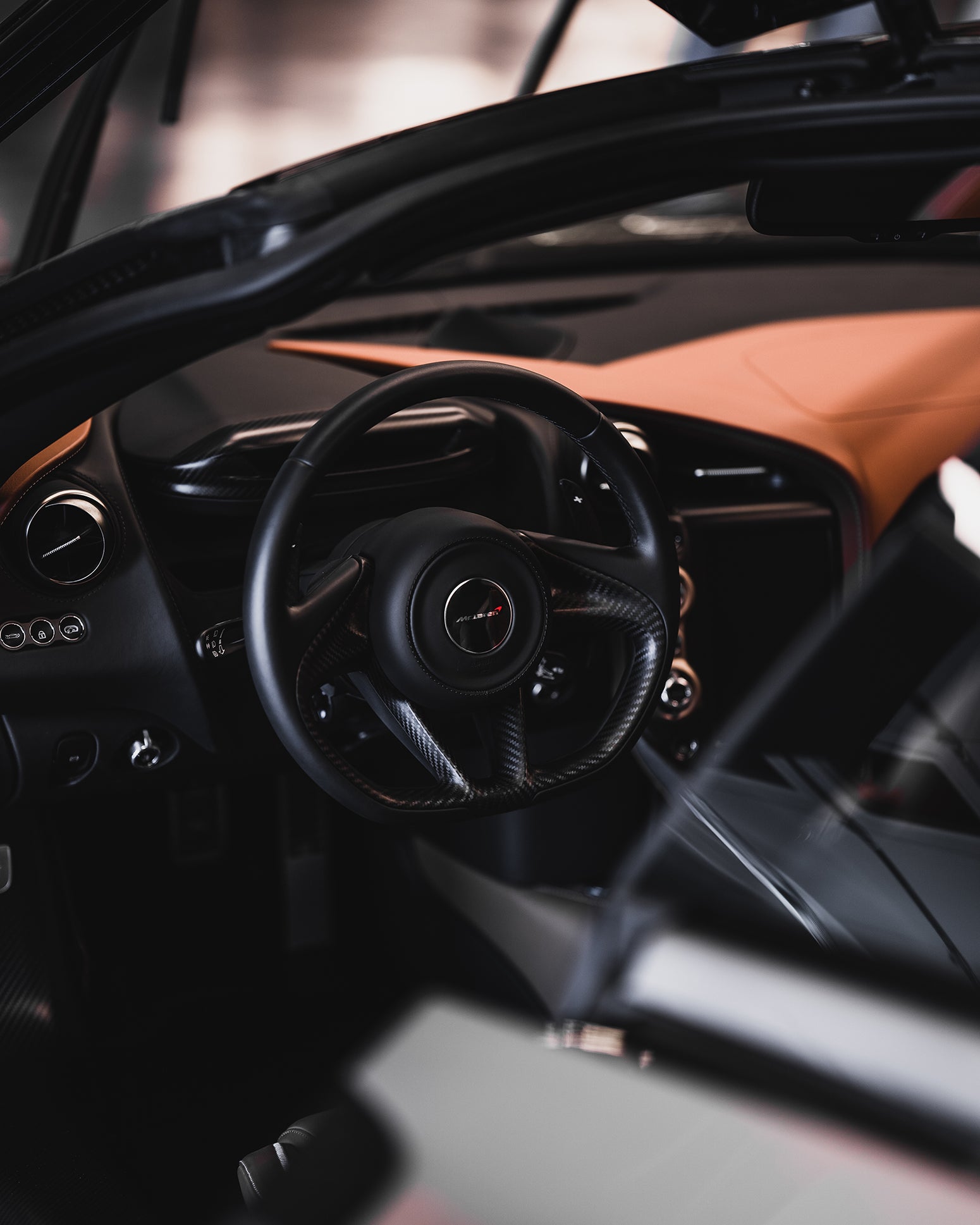 Pistris Specs:

Carbon fiber widebody

3 piece custom wheels

Rear tires 325/25ZR21

Front tires 255/30ZR20's.

568 ft/lbs addition 125 ft/lbs added torque

3D printed wing mounts in titanium

885 Horsepower VF Tune

4-liter M840T Twin-Turbo V-8

7-speed Graziano dual-clutch